Welcome to the Nolensville Running Club website! The Nolensville Running Club (NRC) is a 501(c)3 Non-Profit Organization that was formed by Scott Alexander in March of 2010 as a way to connect with others in South Nashville who share a passion for running. Our purpose is to promote the sport of running as a hobby, to increase personal fitness, and to promote community among local runners. Although running is an important part of what we do (it is a running club after all), one of our main goals is to encourage others while, at the same time, developing long-lasting friendships.  There is no cost to join our group so come on out, get in a little exercise, and meet some of the friendliest people that you can find!!  So, when do we meet? Take a look at the Wednesday Saturday Group Runs tab above.
The NRC Store is currently open.  Get the latest NRC gear while supplies last!!  We have a limited number of all items so act fast before all are sold out. They will be available for pick-up in about 4 weeks.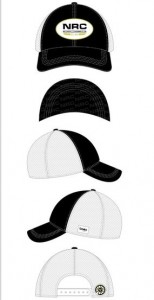 While you are shopping in the Store....
It's time once again to pay your annual membership fee which goes toward our insurance required with our non-profit status. The charge is $6 per family. This year the $6 not only designates your membership but also gets you into our NRC 6th Anniversary Celebration Party! It will be held on Thursday, March 24th at Mill Creek Brewing from 6:00-9:00 pm. Mill Creek beer will be served and entertainment will be provided by Snyder Entertainment. Also, local business Two Ladies 'N A Hot Dog will be serving their best ever hot dogs! Come on out and bring your family to help us celebrate 6 great years for NRC!
Remember, it is $6 PER FAMILY.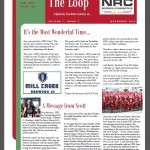 The latest edition of our quarterly newsletter, The Loop November 2015 is hot off the presses!!  Be sure to check it out!! Thanks to John Dunn for all time he takes to put these together. NRC appreciates you.
While you are here visiting our website, don't forget to read about our newest Runner's of the Month!!  Tara Underwood and Yong Kim.  It's a great way to learn a little more about our members.  Thanks as always to Amy Owsley for the outstanding articles.