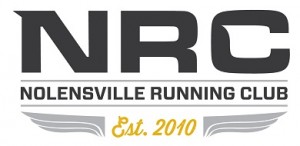 Welcome to the Nolensville Running Club website! The Nolensville Running Club (NRC) is a 501(c)3 Non-Profit Organization that was formed by Scott Alexander in March of 2010 as a way to connect with others in South Nashville who share a passion for running. Our purpose is to promote the sport of running as a hobby, to increase personal fitness, and to promote community among local runners. Although running is an important part of what we do (it is a running club after all), one of our main goals is to encourage others while, at the same time, developing long-lasting friendships.  There is no cost to join our group so come on out, get in a little exercise, and meet some of the friendliest people that you can find!!  So, when do we meet? Take a look at the Wednesday Saturday Group Runs tab above.
NRC SUMMER 2016 GRAND PRIX Series
We are proud to announce the 2nd annual NRC Summer Race Series!
In the much the same manner as the inaugural series last year, you earn points by participation, and you can earn bonus points by placing in your age group among NRC participants. Once again, we will crown an overall champion for both the male and female divisions and offer a special streaker prize for anyone that completes all events in the series. Last year, we had over 30 members of NRC complete each event and earn the streaker prize. More on the scoring and prizes later, but we wanted to get the dates out there now for the events for planning purposes!
It will be a five event series in 2016.
The series events are:
Saturday June 18th – Change for Chance 5K – Nolensviile
Saturday June 25th – Miles for Amelia – Nolensville
Monday July 4th – Firecracker 5K or 10K – Maryland Farms YMCA
Saturday August 6th – Smyrna Parks 5K Challenge – Smyrna
Saturday September 10th – Heroes in Recovery 6K – Leipers Fork
Miles for Amelia – June 25
The 4th Annual Miles for Amelia is coming up on June 25, so mark your calendars! For those of you who don't know what this event is, please read on. For the past three years NRC members have gathered at the Nolensville Park track to run, walk, or hang out to raise funds for a wonderful organization called Tucker's House. This Nashville organization seeks to raise funds to transform the homes of children with disabilities into safe and functional spaces for these children to grow and develop, while also allowing their parents or guardians the help they need to help nurture and protect their children. Over the past three years, NRC has raised over $41,000 for this cause. NRC's generosity and kindness have meant to these families over the past three years! On Saturday, June 25 we're going to do it again!  (Remember, this event is part of our Grand Prix series! see above)
MILES FOR AMELIA Entry Form
For questions, email Megan Brazil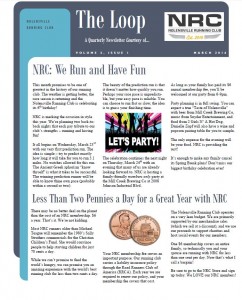 The latest edition of our quarterly newsletter, The Loop March 2016 is hot off the presses!!  Be sure to check it out!! Thanks to John Dunn for all time he takes to put these together. NRC appreciates you.
While you are here visiting our website, don't forget to read about our newest Runner's of the Month!!  Stefanie Waterman and Joe Relyea.  It's a great way to learn a little more about our members.  Thanks as always to Amy Owsley for the outstanding articles.