Upcoming Events!!
Now that October has arrived, it's time to start thinking about Halloween!!
The NRC Wednesday Halloween Run is always an Epic Event so start looking for your costumes to be part of the fun!!  This year the run will be held on Wednesday, October 29th!!  The route will be Track 'N Back and there will be some surprises in store.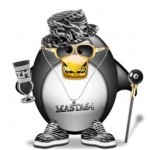 Our annual Year End Celebration will be held on Friday, December 5th from 6:30 p.m. - 10:30 p.m. at the Peacock Ballroom in Lennox Village.  This is an epic event that you will not want to miss!!  A DJ with party music, karaoke and dancing will be part of the fun!! Tickets are $20 per person and includes heavy appetizers with dessert.  These tickets will be available in The Store through October 31st.
NRC at the Flying Monkey
For the past several years, NRC has volunteered to staff a water stop at the Harpeth Hills Flying Monkey Marathon in November. The Flying Monkey is touted as one of the most difficult marathons nationwide due to its overall elevation change - 7200 feet!!  This year the race will be held on Sunday, November 23th and we hope NRC volunteers will be out there in full force again!! This is a VERY fun volunteer event!!  The location of our water stop in Percy Warner Park allows us to see runners at miles 4 and 21! If you are interested in volunteering, please email Amy Klotz
Coming Soon!!
We are going to begin putting together an NRC Cookbook filled with all NRC runner's favorite recipes!!  Once complete, the cookbook will be available for purchase. If you are interested in submitting a recipe for the cookbook, email the recipe along with a recipe photo (optional) and any message about the recipe you would want to include to Amy Klotz .  Please submit all recipes by November 21. Thanks!
Upcoming NRC Races!
November 27th
Graceworks Turkey Trot 5K Run/Walk & Kid's Kilometer
8:00 AM 5K, 9:00 AM Kid's 1K, D1, Cool Springs, Franklin, TN
Information: www.turkeytrotfranklin.com
WEDNESDAY NIGHT GROUP RUNS: 6:15 p.m. - From Nolensville Town Hall
Maps are provided on Wednesday nights for the 4 Mile routes. However, here is the rotation in case you want a sneak preview:
Hill Yea!! 1st Wednesday of each month (For 3 Mile version click HERE)
Track 'n Back  2nd Wednesday of each month (For 3 Mile version click HERE)
Achilles Hill 3rd Wednesday of each month (For 3 Mile version click HERE)
F.O.U.R. (Focus On The Ultimate Reward) 4th Wednesday of each month (For 3 Mile version click HERE)
Downhill at Dortch 5th Wednesday of each month (For 3 Mile version click HERE)
**Alternate option that Scott may choose to use from time to time One Bump in the Road (For 3 Mile version click HERE)